Raised by a single mother, Brandon Adams grew up the seventh of nine children in Watts, California - a complicated municipal notoriously stricken with poverty, gangs, and violent crimes.
While times were certainly tough for Brandon and his family, they saw each other through the hardships with faith, and a courageous sense of humor.

Brandon was a scrappy kid, not because he liked to fight, but because he had to defend himself from being bullied. Fighting was a reality of the streets and being very small for his age, certainly the smallest of all his friends, Brandon naturally had more to prove.
Brandon's love for boxing was born. No longer about pain, it was about proving yourself with skill and precision. With the gloves wrapped tight around his wrists, Brandon felt like a superhero. He earned a formidable reputation as a "backyard" boxer and the dream of one day turning pro kept Brandon focused and out of trouble.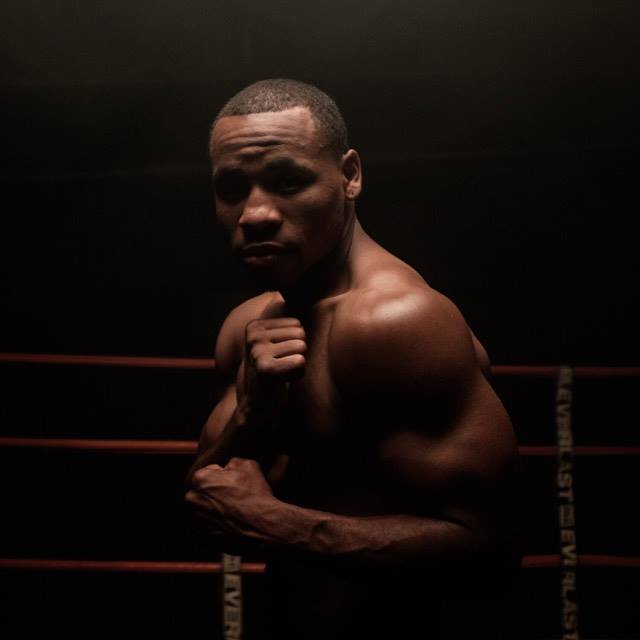 Everyday, Big Al would take Brandon to Los Angeles's "last ol' school boxing gym." Brandon committed himself wholeheartedly, even lending a helping hand around the gym. His work ethic caught the eye of the gym manager, who in turn introduced him to boxing Hall of Famer and trainer, Dub Huntley.
With Dub in his corner, Brandon's career took shape. He was dominant in local showcases and racked up an impressive, undefeated record in fights across the US and in Mexico. The boxing community took notice and he was requested for training camps by some of the best boxers in the world: Shawn "Showtime" Porter, Gennady Golovkin ("GGG"), and Antonio Margarito ("The Tijuana Tornado").
By 2015, Brandon was a rising star and the boxing community took notice. He was invited to participate in ESPN's nationally televised annual Boxcino Tournament. The prestigious opportunity pitted Brandon against 7 other super welterweights in a winner-takes-all format. The reward: a top-10 world ranking.
Over the course of the 4 month tournament, Brandon defeated all his opponents and earned his way into the finals before disaster struck. One of the defeated fighters falsely accused Brandon of taking performance enhancers. Even though Brandon's promotion told him he would be disqualified, Brandon put his training aside and appealed to the Boxing Commission. Independent blood tests were taken and proved his innocence but by the time he was cleared to fight, he had only 2 days to lose 12 pounds to qualify for the finals.
Brandon miraculously made weight but by the time he stepped into the ring, he was a mess, visibly disoriented and dehydrated to a deadly degree. Although adrenaline allowed him to win the first round, Brandon lost in the second, stumbling and unable to properly defend himself against even the most average of punches.
After the defeat, Brandon's career and life took a turn for the worse. His promotion and management gave up on him, he was unable to book another fight, and all his savings dried up in support of his wife and two kids.
Brandon took his wife's confidence to heart. He confronted his disappointment, swallowed his pride and took action, finding a job to make ends meet whilst training with any free time he could find. He refused to give up on his dream.
Despite the sheer adversity he's had to face in life, Brandon overcomes with integrity and zestful determination. He will not stop until he's a world champion.